Asset Management Process Reviews
You're doing it, right? But could it be better?
You've got the responsibility, right? Asset Management is in your job description, you've got the KPIs, you've got accountability and frameworks to deal with. You've got your reporting happening... but underneath it all, there's that little niggle. Could there be a better way? Could I make this budget stretch a bit further? Could I save myself some time by doing things more efficiently?
You know full well that once you've conducted your Asset Audit, that it can sometimes be mere minutes before that data is out of date again - it's in the nature of assets, they move, they no longer operate, you buy new ones... it's a constantly changing environment. You know that despite all of your best efforts, things slip through the cracks. Little things, no doubt, but still they slip. Can it EVER be perfect? Maybe not... but can it be the best it has ever been? Absolutely! And we're here to help...
Asset Lifecycle Management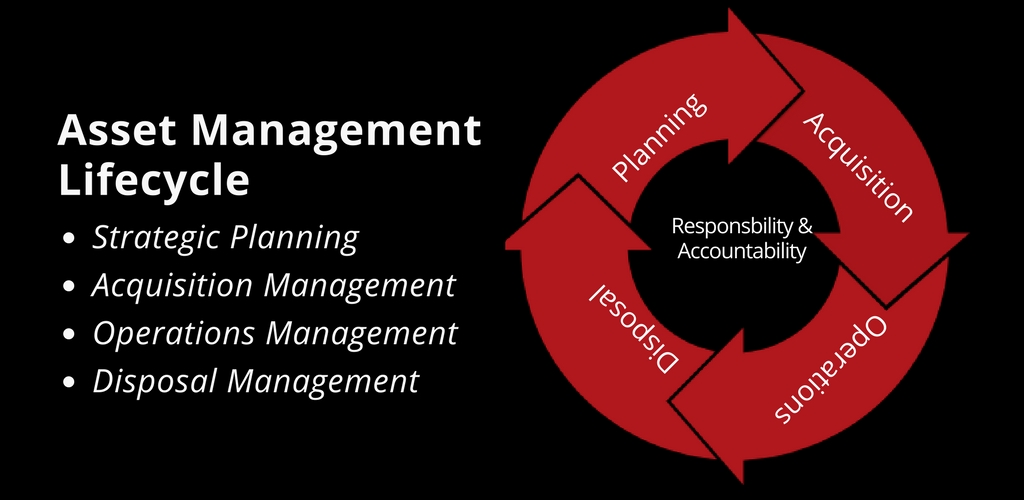 How is your documentation for your life cycle stages?
The thing is, it's likely you already understand that your assets HAVE a life cycle. They come and they go, they are managed in between. Identifying the activities in each stage of the life cycle of your assets becomes the next step. Getting into the nitty gritty of each of those stages is where the little things that don't happen really start to make a big impact. There's key elements to get right in there, and one of the biggest is documentation. If it's not written down, how do people know what is supposed to happen, how do they know who is responsible, where do they check if they are unsure about something? And if the answer to that is: YOU - then Houston, we have a problem... because what happens when YOU can't be there, you're sick or on annual leave or (heaven forbid) you leave and go to another company? (It's OK, your secret is safe with us.) Regardless of this, someone in your accountability chain wants to know that these things are all factored in, and that YOU have it all under control.
In our experience, ensuring you have the processes correctly documented and communicated to all the necessary parties is key to having less 'leaks' in your life cycle, leading to having a more thorough, effective and efficient Asset Management program.
We Can find your leaky pipes
Much like a plumber that has unique tools to find blockages or leaks in pipes, Reduxo has both the tools and experience to help find your leaks. Our audit team have worked with Best Practice models for years and can quickly and simply use their experience with these to help you identify what may have gone wrong with yours.
You're the key
Of course, we can't do this work without you - it's a true team effort. We'll schedule some time to meet with you and discuss what your concerns are about your processes and focus on meeting those immediate concerns. You're the key to providing us with initial documentation that is the start of our review process.
Putting it into Practice
First Step: Discover, Next Step: Workshop It
Once we have had a chance to look through the documentation, it's a really valuable part of our exercise to get together with the key stakeholders and review the current process and any thoughts we've had since reading them.
This workshop allows any questions we may have about the documentation we've been provided to be answered in an immediate and effective way - allowing us to incorporate this knowledge immediately into our recommendations. It's also a great opportunity for you to pick our brains about any areas of concern you've had and the best practice ways to address those things in the future.
Our team will be at your disposal so that you can learn what you need, while we collect all the information together to make sure our recommendations for your processes are the best they possibly can be.
Next Step: Over to you
Don't stress - at this stage, we're not at full handover...
We'll provide you with a draft document containing your workflow, as we've documented it, for you to review. This is an important step - because it's your opportunity to let us know how we're doing, and whether we've covered all the issues that were concerning you in the beginning.
But yes, once you've agreed that we've covered everything and you've signed off on it, your new workflow and process is yours to keep and implement. It will be as best practice as it can possibly be, as we are constantly learning and applying our knowledge of all things Asset Management
Why Might you trust us?
We're the most experienced asset audit company around - we put all of our experience into what we do for you.
We're truly independent. We're not owned by another company, we don't have an axe to grind. We just want your review complete - it's that simple.
We work across industries. We work with small business, enterprise, government, not-for-profits, industry, mining, healthcare - you name it, we've been there, because our process works where ever we are.
We care about your Asset Management program working because we care about you. Your results are our results, if you do well, we feel great!
So, if you'd like to work with a company that is all those wonderful things above, get in touch with us and let's get started. The sooner we start, the sooner your asset management processes will be meeting your obligations and your targets.
Take the next step
You know you need that asset management review done, and we are here to help.
Where can we conduct your process review? See the map below to see where we have been!
We tailor our programs to meet your needs
Want to find out more about our Asset Management Process Reviews?
Drop us a line: